My 1992 Geo Metro
a.k.a. "The Little Red Wagon"

Service Dates: January 4, 1992 - March 16, 2003


Vechicle retired due to unrepairable side impact damage.
Final odometer reading: 173,261. Details here.
Specs
Everything on this car was factory specification, with the exception of the factory radio, which was replaced with a CD Player. No other modifications were made.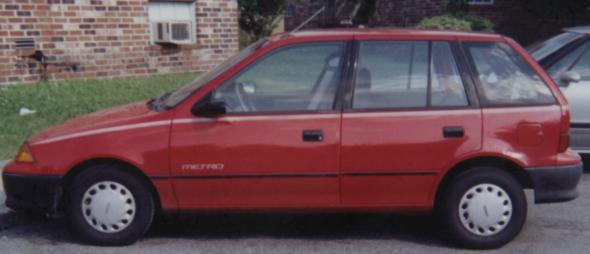 This is my 1992 Geo Metro.


This is my 1992 Geo Metro with my mom's 1992 Buick LeSabre.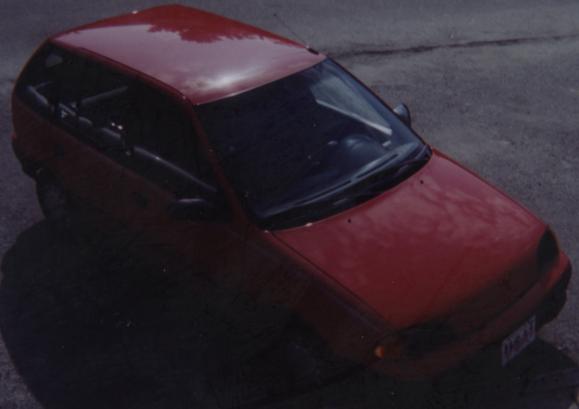 Top.

Front.